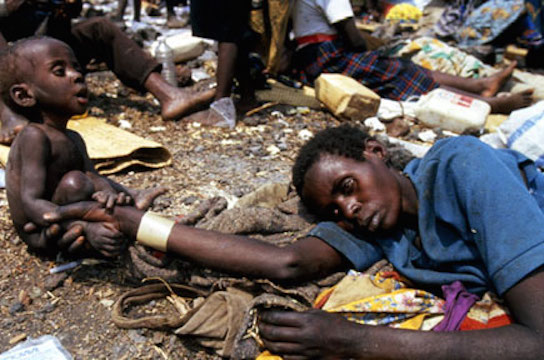 INTRODUCTION
Usually, around this time I write a piece on a topic dear to my heart. As I was thinking about the compelling thoughts I should share, I surprised myself: I found myself reading a speech by General Paul Kagame of Rwanda.
On April 7, 2013 he said in his speech: "In remembering, it is important that we comfort those who lost loved ones and were left orphans, widows and or without any family so that they are not overwhelmed by the immense sorrow. They need reassurance to give them the courage and hope to carry on.».
Yes, we have to remember, comfort, support and show our love to those who lost loved ones, were stolen their joy to live a full life and their sense of humanity by the worst criminals. We owe our compassion to our neighbors, friends and compatriots who have been living with sorrow. It is our duty as Rwandans, but most importantly, as human beings to console, reassure, and look after each other

.
Yes, in spite of everything I stand for, I was intrigued by General Kagame's speech. On first impression,

I thought General Paul Kagame had made an impressive step forward from his past speeches that fueled the demons of discord among the Rwandan people.
Unfortunately, I do not expect the speech to be genuine and General Kagame to match his actions to his words. Why? I have consistently and strongly disagreed with General Paul Kagame because through his speeches, policies, and actions, he led the Rwandan people to believe that, depending on their ethnic background, there are good orphans and widows, Tutsi, who have the right to be comforted and supported and bad orphans and widows, Hutu, who must be condemned, blamed, cast away and banned. The opening of his speech is a clear indication that his usual message of discord has not evolved. General Paul Kagame's speeches have thrown around the neck of the Rwandan people the shackles of fear, division, and degeneracy

.